Mulling Spices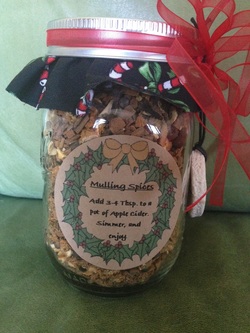 One pint jar of the best mulling spices you will ever get.

$15.00


---
I have been making these mulling spices for almost thirty years. They are a part of many families' Christmas tradition. It has only been in the last couple of years that I have started selling them, mostly because those families want to share them with even more, by giving them as gifts.

They make a superb hostess gift, or for your teachers or employees. In other words, they are a perfect gift for people you love, and want to do something special for.

My family prefers to use plain apple juice, but you can use cider or wine, to make any occasion special.